If you want to know how CB New Homes comes up with creative solutions in challenging times, you should meet Jimmy Mattina. Jimmy is the kind of person who doesn't let anything stop him from helping people. As one of CB New Homes' Builder Representatives at REVA Rahway luxury apartments, his job is helping people make their urban lifestyle dreams a reality. His success at conveying the value of this groundbreaking property speaks for itself: the 219-unit building is more than 50 percent leased after a mere three months on the market.
But Jimmy knew that the need for social distancing due to the COVID-19 outbreak would impact how he could continue sharing with the public the spacious layouts and unparalleled amenities, convenience, and accessibility of the REVA lifestyle. Luckily, long before the outbreak, Jimmy had developed a way to present REVA's residences and lifestyle amenities to those who couldn't visit in person for whatever reason. As a result, he and REVA Rahway were ready to address the current situation without delay.
The most recent example of Jimmy's ability to lease one of REVA's luxurious residences entirely by remote means involved a New Jersey resident who was in California. The prospective renter inquired about REVA, explaining that she was currently out of state and unable to visit the site at this time. Jimmy sent her some photographs of the building and a link to additional photos on the REVA website. They spoke by phone, and he went through the photos with her one by one, providing details about each.
"I then suggested we take a tour of the building together via FaceTime, an idea she loved," Jimmy says. "I took her virtually through the exact residence she ultimately leased, which allowed her to see her future home just as she would have if she could have been here in person. She even signed the lease electronically. It's a great option for anyone at any time, but especially now."
REVA Rahway plans to make professionally created virtual tours available on its website the week of March 23rd. And, of course, Jimmy is happy to create and send to prospective renters a custom video of any available REVA residence. Creative solutions in challenging times? We think so.
Those ready to get the process started can complete a rental application on the website.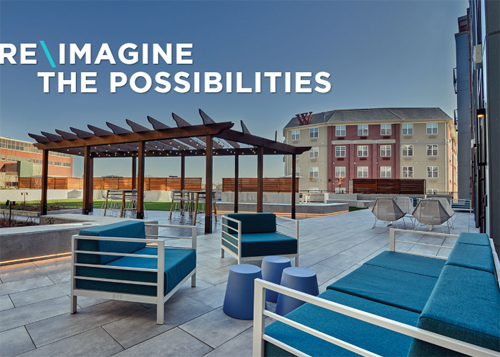 REVA Rahway offers a brand new collection of luxury residences that is changing the face of Rahway living. CB New Homes and its team members (like Jimmy Mattina!) offer the kind of innovative thinking that keeps the wheels of residential sales and leasing turning, even in uncertain times.
CB New Homes has been delivering solutions since 1985. We partner with residential developers in the New Jersey, New York, Long Island, Philadelphia, and Connecticut markets.
Don't let anything stop you from the sales and leasing results you're after. Call CB New Homes today at (973)407-5460.